Karboojeh Jewelry & Crafts
Nov 12
[video]
Nov 07
Hand of Fatima. For ever giving.
(Source: pinterest.com, via bohemianhomes)
Oct 25
[video]
[video]
Oct 04
Cute Little Foxes | illustrations by josieportillo, using gouache from online fox reference.
Jul 29
Golden bunting & pink flowers.
(Source: shopruche)
British cottage charm. A place to relax with a cup of tea
—————————————————————————-
Source: King John's Hunting Lodge Tea Room by tonyg5003 on Flickr.
(via vintagerosegarden)
May 13
Shabby chic: Crafts & decor for spring
Shabby chic: My un-boho half. The video (above) on Studio 5 is about creating your own shabby nest for home spring decor. Aqua hues & shabby colors all come together to turn items like chicken wire and ribbon into the cutest of table accessories.

Matchboxes and tins can get a shabby, imperfect update. These lovely designs (above & below) are by: tinkeredtreasures on Etsy.

This is a cute mason jar update idea by theglitzypear.blogspot.com: Upcycling vintage music sheets, a mason jar, and paper & fabric scraps.
(Source: karboojeh.wordpress.com)
May 11
For the love of roosters
The rustic & the beautiful. Roosters can always make home feel like home!
May 10
[video]
May 05
Inspiration: 21 DIY Mason Jar Crafts
Mason jars can be upcycled into so many things… including this lovely Mason Jar Sewing Kit from Anthropologie:
" DETAILS:
A handmade pincushion lid tops off everything you need to stitch and mend. Includes two spools of thread, thimble, safety pins, needle threader, straight pins, measuring tape, four sewing needles and scissors.
Glass, metal, wood, cotton, polyfill, felt"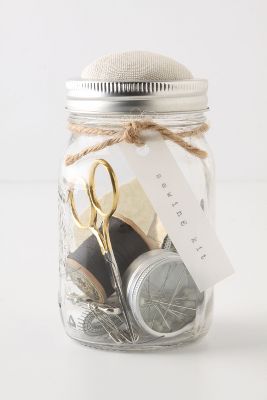 Apr 21
A little bit of boho.  Upcycled Indian chairs found at Plumo.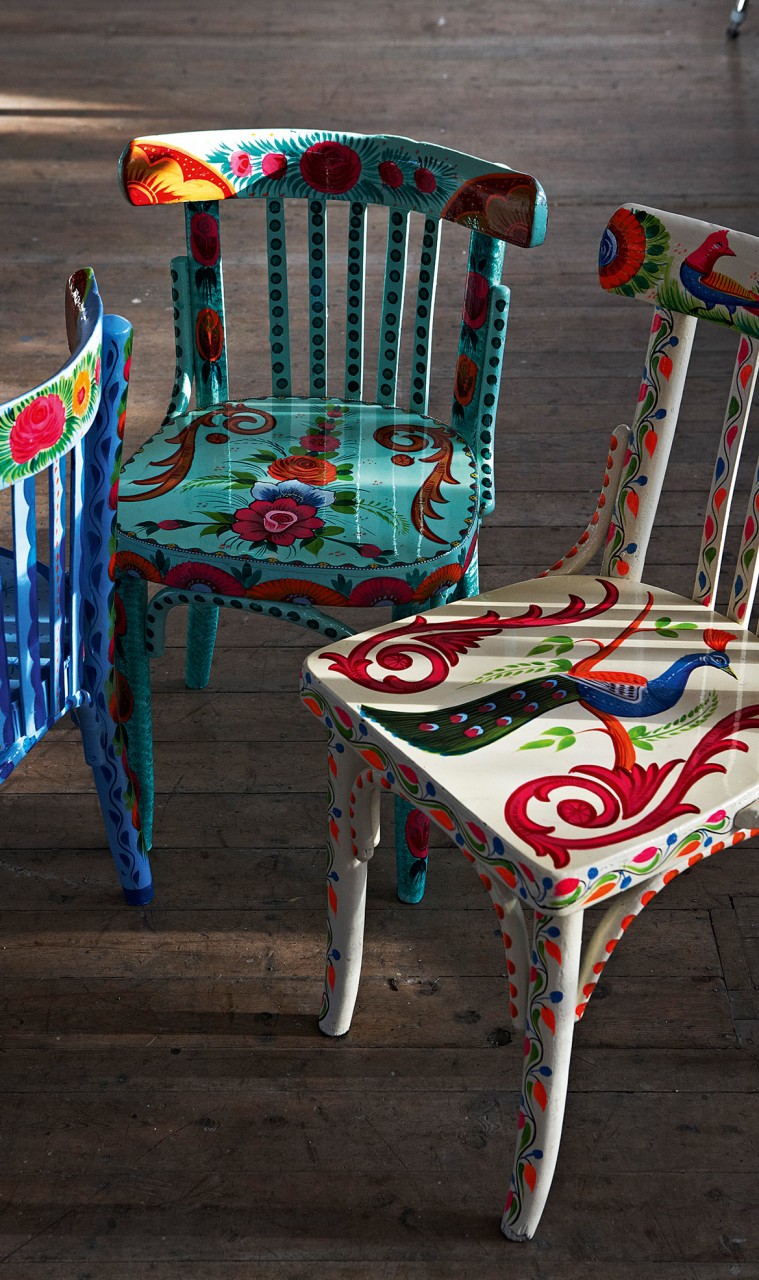 Apr 07
Plastic animal DIYs. The first one (up) is a pincushion made around a plastic lama; "Craft Tutorial; Plastic Animal Pin Cushion" tutorial found at Small Good Things, who also made the next animal craft thingy.
This lamb used to look like this (below) before it got a smart makeover, right here.
My favorite is this ring jewelry holder made from plastic cats, who received a nice touch up by Small Good Things.
They can be attached to push pins, too!
Beautiful, right?
Now here is another great idea: Repurposing plastic animals to create an all-heads animal jewelry holder… like this one.
Apr 05
Handmade pencil display unit - Upcycled Pringles can.
~ By Karboojeh Handmade Jewelry
Mar 29
Tutorial: Homemade fabric solution for transfering print ons
I just found this great tutorial for transferring photos onto fabric - economically. Summary:
Homemade "mixture" to get more vibrant colors when printing on fabric: Mix 2 tablespoons of Alum (found in the spice section of your grocery store), 2 1/2 teaspoons of Washing Soda (found in the laundry section) and 1/2 teaspoon of liquid fabric softener.  Then add one cup of hot water. Soak 100% cotton in this for 15 minutes. Dry. Iron on freezer paper - sticky side onto fabric. Stick in the printer; fabric side up.
——————————————

For More Detail, Here is an Edited Excerpt from the Tutorial I Found at infarrantlycreative.net (for Full Tutorial, go to the same link):
——————————————

Custom Bean Bags
Did you know you don't have to buy those fancy schmancy fabric printer sheets to have quality printed fabric?  Did you know you don't have to buy that fancy schmancy solution to soak your own fabric in beforehand?  Here is a quick no-fail recipe to get the best results with the most vibrant colors when printing on fabric…
Mix 2 tablespoons of Alum (found in the spice section of your grocery store), 2 1/2 teaspoons of Washing Soda (found in the laundry section) and 1/2 teaspoon of liquid fabric softener.  Then add one cup of hot water.
Mix it in a bowl bigger than you think because it foams up when you add the water.  Stir. After a few minutes the foam will disappear.  Next soak your 100% white cotton fabric in your solution for 15 minutes.
After fifteen minutes is up wring out all the excess liquid.

Wait!!!  Can't I just print it out on fabric since the bean bags won't be washed?  The solution gives you more vibrant colors and if they should get wet they won't bleed.  This recipe is perfect for quilters who want to add pictures to their work as well.
Store the remaining solution in a container and mark it well to use at a later date.
Next dry your fabric.  I hung mine to dry overnight.  But if you are an impatient crafter, you can put it in the dryer. 
Next grab some freezer paper (found near the tin foil and Ziploc bag section) and iron your fabric to the shiny side of the freezer paper with a hot, dry iron.
Once your fabric is stuck to the freezer paper cut it into 8 1/2" x 11" rectangles.  Iron one more time after cut just to ensure that the fabric is stuck well.
In whatever program you choose, size your pictures (I chose 4" x 4" images) and print them onto your fabric.  You can change your printer settings to the best print quality on fabric if you have that option.  Make sure you print on the fabric side and not on the back of the freezer paper.
Cut out your printed fabric to size.  I chose to do both sides of the bean bags with a picture.  Of course, you can use just regular fabric on the backside.
——————————————