Creative Ideas for DIY Magnets. When I saw this pic (up), I thought it was brilliant, it brings together two things I love: Magnets & Britain's iconic bus & phone booth.
The one's above are using tin containers as is, no decoupage, no embellishment… just stick a magnet at the back & voila!
The same goes for this one here: Vintage tins, turned into fridge magnets.
———————————————————
Photo sources in order of appearance:
(Source: karboojeh.wordpress.com)
——————————————————-

Crafty Inspiration: A bigger picture gives a better picture, especially when it comes to capturing the details of fabric motifs by many handmade artists. Here are a few hand-painted, or at least indie-designed, fabric ideas for those who love to paint or screen-print on fabric.
——————————————————-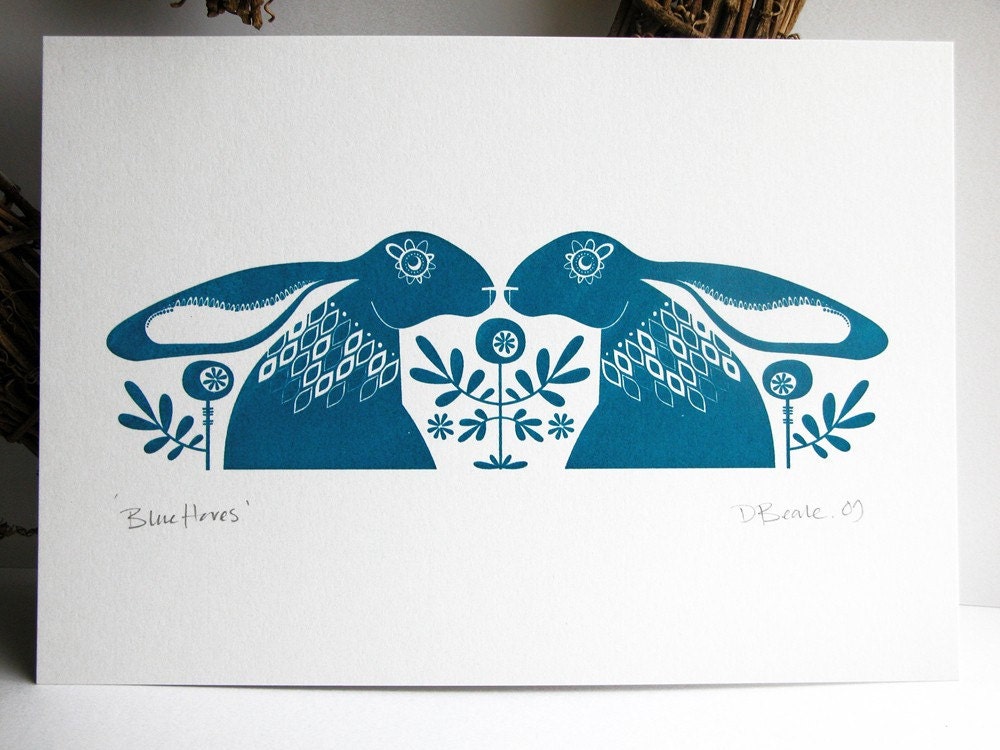 People Cushion: By Joanna Corney on Folksy.

Homes: at Spoonflower.
Source: spoonflower.com via Karboojeh on Pinterest
Bird: Organic cotton shopper bag, screen printed by hand with our own blue-tit design.
Letters & Words: By mypipsqueak on Etsy.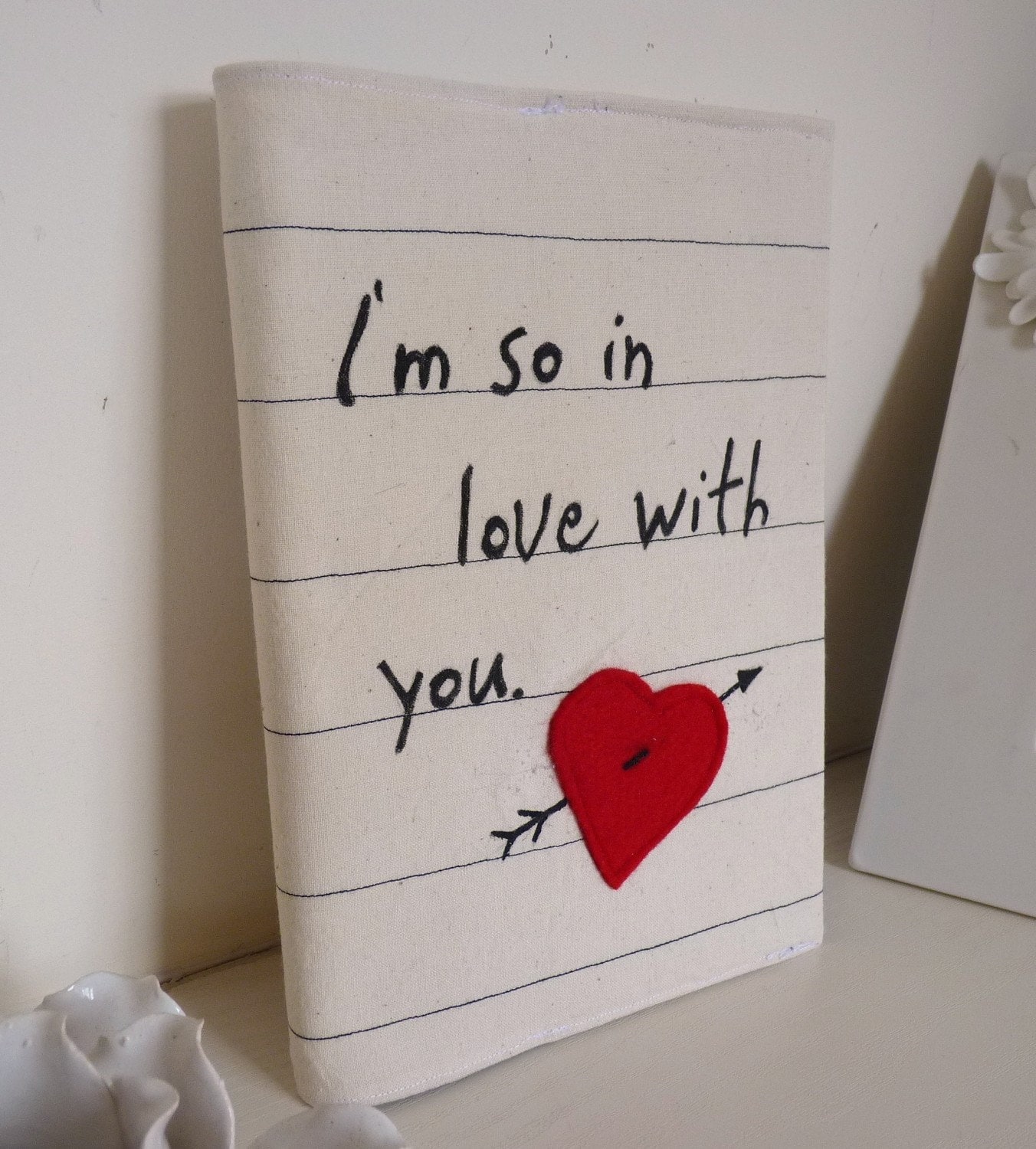 Birds & motifs: at wildandwolf.com.
(Source: karboojeh.wordpress.com)
Anonymous said: Hi Karboojeh, I found the picture of your crocheted Stones via Pinterest. So I found your website and the article. I´m new at blogging, so this is the first time I want to reblog something. I added your foto with your url and added the adress of your blog to the picture. I hope it is correct, please tell me, if you have any objections. I want to thank you for the inspiration! Your website is beautiful! With kind regards from Germany from Renate. My website is neuesausdernaehstube.blogspot
Hi Renate, I used Google Translate to read the post on your blog. Thanks for mentioning my Tumblr blog over there :) I'm glad you stopped by
Pom-pom cushion. This cushion is called Secret Garden, initially hand-painted by Bluebellgray before going to the factory. On their blog, it says:
"Bluebellgray is an exciting, young, Scottish textile design company specialising in the home interiors market set up by designer Fi Douglas in 2009. Influenced by a love of colour and all things floral, the designs are something unique and special, each design is painted by hand in the Bluebellgray studio before being printing onto natural cottons and linens using state of the art printing technology."
Again, the pom pom trimming looks so cool on this wall hanging, called "Meadow."
Let's not forget this gorgeous curtain. the little half-pink-half-white cushion is also so beautiful.
Chalkboard rustic idea. I just came back from a craft show that took all my energy. But this doesn't mean I'm not going to post a mini DIY idea over here at Tumblr.
You need:
A wooden (or bamboo) artist's palette. If it is already varnished go ahead and spray paint it, if it is raw, you need to prime it.
Chalkboard spray paint from Ace - Krylon.
A cardboard box to use as safety net for spray-painting the project. Place the palette inside and go ahead and spray 2-3 coats. Make sure to give each coat at least 1/2 to dry.
Use the chalkboard 72 hours later. The can says you need to run a piece of chalk horizontally against the surface and to wipe it off before using it. Maybe this is meant to condition the surface before writing on it.
You're done. Happy chalk-boarding,
Karboojeh
—————————————-
P.S. The The chlakboard in the picture is painted by Karboojeh Handmade Jewelry. It first appeared in this post, titled "Handmade jewelry display 101: Karboojeh's journey in the world of craft shows", describing the craft show we've been to recently.
—————————————-
Boho Jewelry Fun: Bracelets, rings and earrings from the Levant. This is my new collection of handmade jewelry - by Karboojeh Jewelry. I had great fun working on these, and more, to be revealed soon inshAllah.

The first piece is called the Karboojeh Color Power Boho Bracelet. The three wooden rings above are nicknamed, Karboojeh Wood & Blue Boho Rings. The three earrings below are just a sneak peak into a boho earrings collection I might reveal here or over at my other blog karboojeh.wordpress.com.
I made a couple of key-accessories, I am showing one here below. I'm calling it, Karboojeh Blue Levant Key Charm.
I'm particularly in love with seed beads (little glass beads that if stacked together can make a big impact): In this piece, turquoise beads go lovingly well with bronze. This (below) is called, Karboojeh Mixed Brass Levant Pendant Necklace.
And here is its sister, Karboojeh Mixed Levant Pendant Necklace.
That's it for now. Take care… :)
(Source: karboojeh)