The method behind what's boho. This photo is for those who make jewelry, like myself, with a bit of an insider look on "technique."
Packaging Inspiration from Anthroplogie. An enclosure of generously gilded leather enveloping: hand-bound pages wrapped by a tassel cord.
Vintage nomadic boho: Mirrors on Pillows. Gypsy belt from an Indian accessories tradition.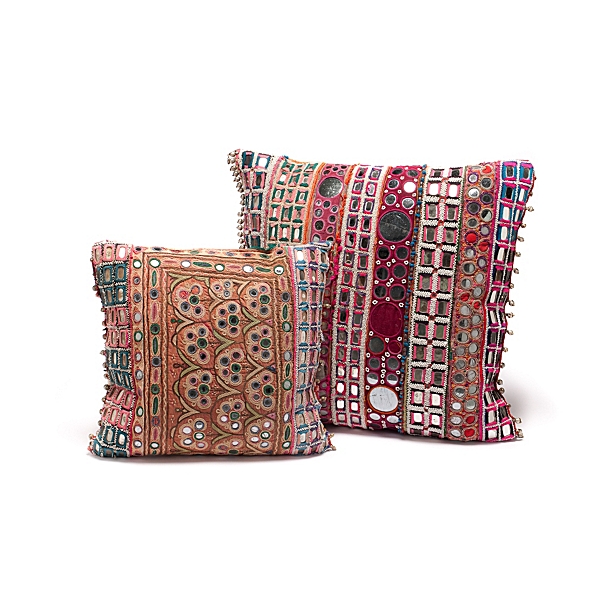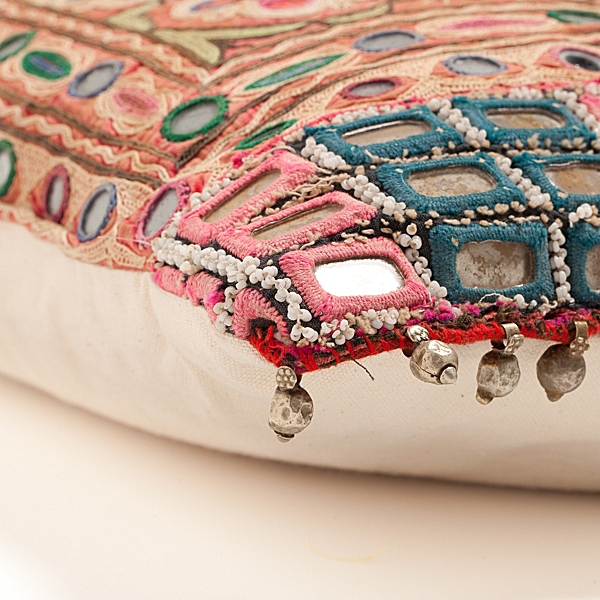 Boho Cushions for Comfort. Indian mirrored cushions.
Anthropologie ethnic cushion. Beautiful colors & prints.
Pom Pom beauty. A fusion pom-pom necklace marrying different jewelry-making techniques, found at Anthropologie.
Tasseled Boho Necklace. Anthropologie is now posting this necklace on their website, and it is an absolute darling.
I posted an older tutrorial about making your own tassel on my other blog, karboojeh.wordpress.com.
There, you can also find a little story about the origin of tassels, and how it relates to my culture & spirirtual heritage.
Tassels are everywhere in the Levant. They are part of daily life, rather than being a fashion trend that comes & goes.
They adorn prayer rosaries, and go all the way to decorate curtains, cushions, and so many other decorative items.
Now they are on necklaces and bracelets; which is not their usual place.
My personal belief, without really researching my claims, is that Ottomans spread 'the tassel' in the world!
I love tassels!
Let's not forget to go back to wire-lashing, and again it's a necklace from Anthropologie…
(Source: karboojeh)