Shabby chic: My un-boho half. The video (above) on Studio 5 is about creating your own shabby nest for home spring decor. Aqua hues & shabby colors all come together to turn items like chicken wire and ribbon into the cutest of table accessories.

Matchboxes and tins can get a shabby, imperfect update. These lovely designs (above & below) are by: tinkeredtreasures on Etsy.

This is a cute mason jar update idea by theglitzypear.blogspot.com: Upcycling vintage music sheets, a mason jar, and paper & fabric scraps.
(Source: karboojeh.wordpress.com)
The rustic & the beautiful. Roosters can always make home feel like home!
Mason jars can be upcycled into so many things… including this lovely Mason Jar Sewing Kit from Anthropologie:
" DETAILS:
A handmade pincushion lid tops off everything you need to stitch and mend. Includes two spools of thread, thimble, safety pins, needle threader, straight pins, measuring tape, four sewing needles and scissors.
Glass, metal, wood, cotton, polyfill, felt"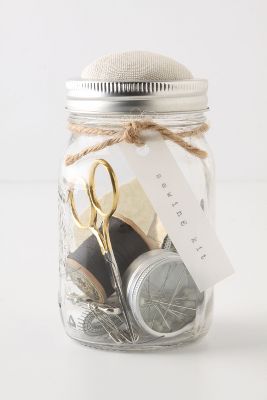 ——————————————————-

Crafty Inspiration: A bigger picture gives a better picture, especially when it comes to capturing the details of fabric motifs by many handmade artists. Here are a few hand-painted, or at least indie-designed, fabric ideas for those who love to paint or screen-print on fabric.
——————————————————-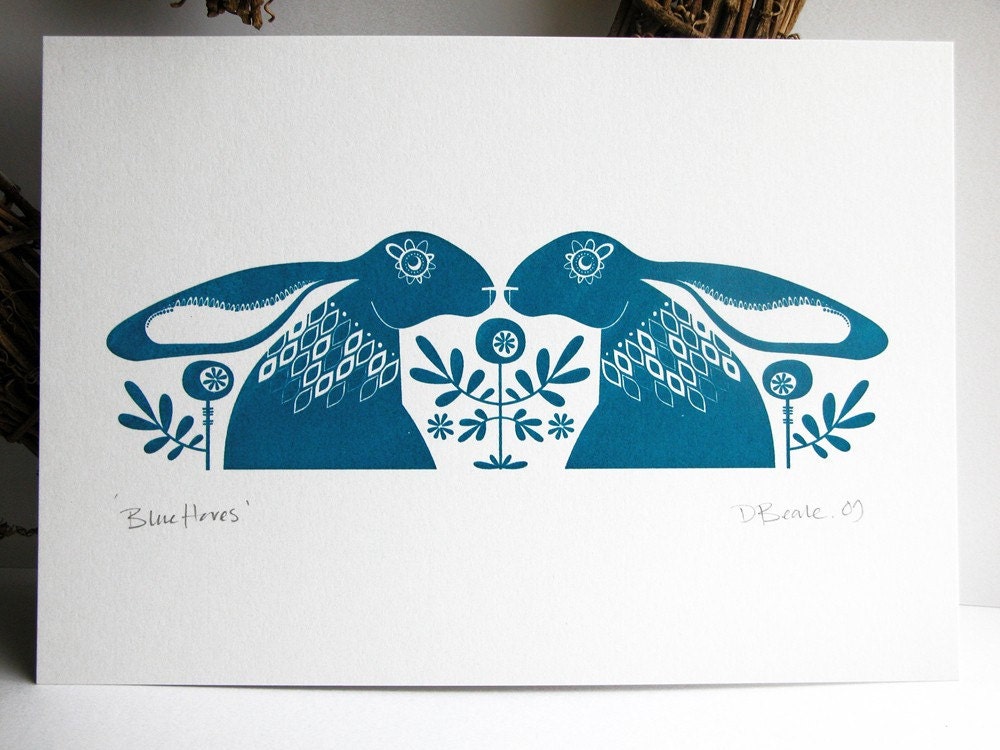 People Cushion: By Joanna Corney on Folksy.

Homes: at Spoonflower.
Source: spoonflower.com via Karboojeh on Pinterest
Bird: Organic cotton shopper bag, screen printed by hand with our own blue-tit design.
Letters & Words: By mypipsqueak on Etsy.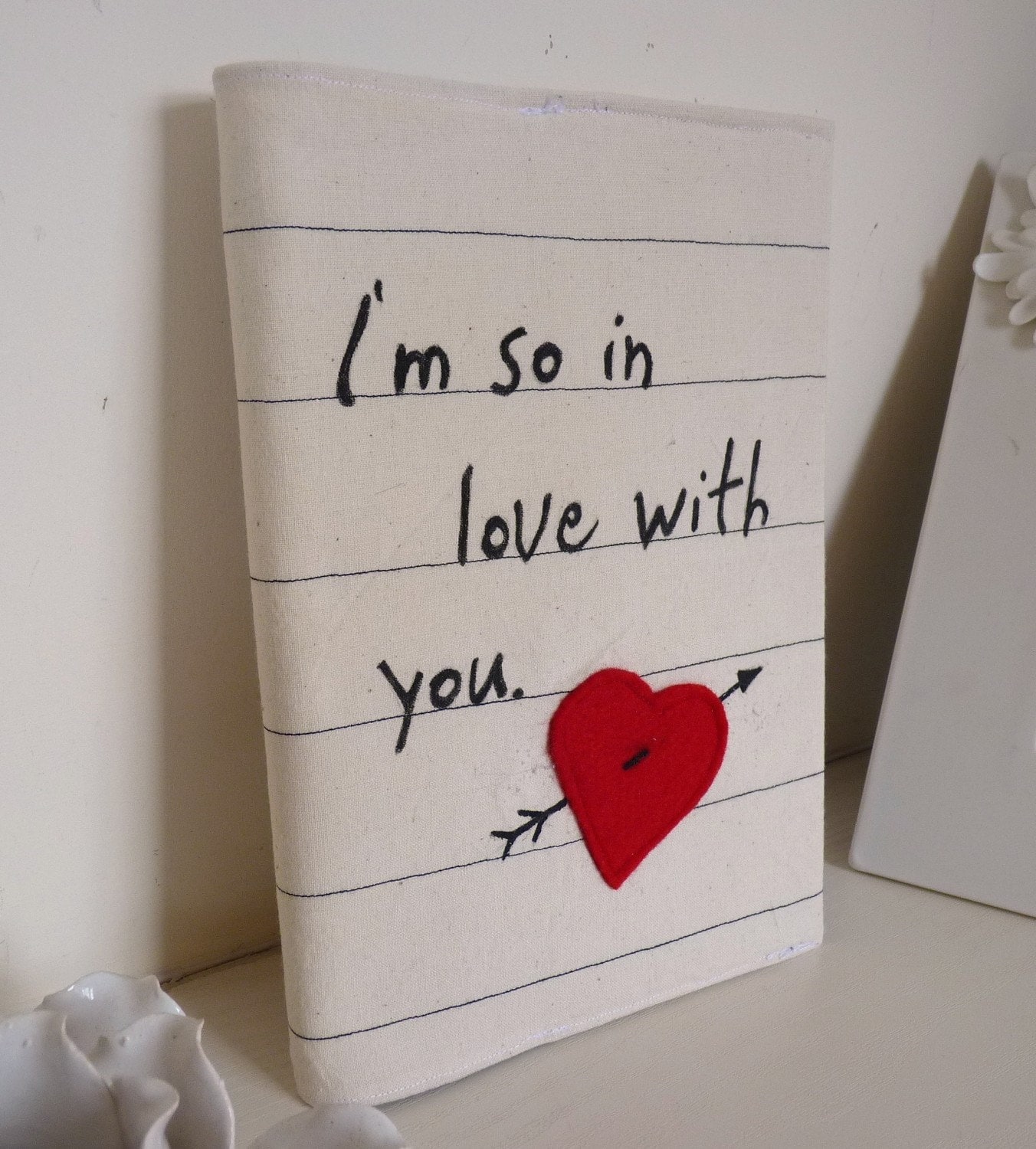 Birds & motifs: at wildandwolf.com.
(Source: karboojeh.wordpress.com)
Pom-pom cushion. This cushion is called Secret Garden, initially hand-painted by Bluebellgray before going to the factory. On their blog, it says:
"Bluebellgray is an exciting, young, Scottish textile design company specialising in the home interiors market set up by designer Fi Douglas in 2009. Influenced by a love of colour and all things floral, the designs are something unique and special, each design is painted by hand in the Bluebellgray studio before being printing onto natural cottons and linens using state of the art printing technology."
Again, the pom pom trimming looks so cool on this wall hanging, called "Meadow."
Let's not forget this gorgeous curtain. the little half-pink-half-white cushion is also so beautiful.
A few blogs have really tripled my blogging-experience lately, providing me with a lot of inspiration, and filling my days with a great sense of enjoyment.
In this post, I will start with my latest find on the blogosphere: Once Upon a Tea Time.
(This is where the blogger behind Once Upon a Tea Time writes her posts. Pic via)
The lady behind this blog (as I have understood) is of Indian roots. I believe her exposure to many cultures (having lived in different spots on the map), as well as her cultivated personal taste (and talent), are reason why her blog is truly one-of-a-kind.
(via Once Upon a Tea Time/'ouatt', via Marie Claire Maison Italia)
Her appreciation - and connection - with the infinitely-rich Indian heritage can also be  another reason why her blog stands out both aesthetically, as well as in terms of penmanship.
(This West Elm Jute Rug is via 'ouatt' - via West Elm)
Once Upon a Tea Time is a pleasant experience, and a great resource for beautiful homes, brands, and visual stories. In there, there is a story and an album full of really inspiring pictures, which makes it the best blog I've ever been to since I started my beautiful-things surfing journey.
(via 'ouatt' via Elle Interior Sweden via Style Files)
My 'beautiful-things journey' started almost a year ago after I had decided to end  a 14-year career in media and communication. I started experimenting with jewelry instead. And, I've never been happier. On the blogosphere, I was part of another realm, a realm of analytical, serious, stressful news. Today I swim in a new current, in a new part of my life, surroundings, as well as the blogosphere - where beauty reigns supreme, and I am grateful for that.
(via 'ouatt' via artist Rachana Saurabh blog)
I am grateful for getting a second chance at life, where I can look for, discover, experience, and enjoy new things, and build a new aesthetic and life-concept around me based on the appreciation of beauty, inside-out.
—————
Ciao
Karboojeh