Shabby chic: My un-boho half. The video (above) on Studio 5 is about creating your own shabby nest for home spring decor. Aqua hues & shabby colors all come together to turn items like chicken wire and ribbon into the cutest of table accessories.

Matchboxes and tins can get a shabby, imperfect update. These lovely designs (above & below) are by: tinkeredtreasures on Etsy.

This is a cute mason jar update idea by theglitzypear.blogspot.com: Upcycling vintage music sheets, a mason jar, and paper & fabric scraps.
(Source: karboojeh.wordpress.com)
Mason jars can be upcycled into so many things… including this lovely Mason Jar Sewing Kit from Anthropologie:
" DETAILS:
A handmade pincushion lid tops off everything you need to stitch and mend. Includes two spools of thread, thimble, safety pins, needle threader, straight pins, measuring tape, four sewing needles and scissors.
Glass, metal, wood, cotton, polyfill, felt"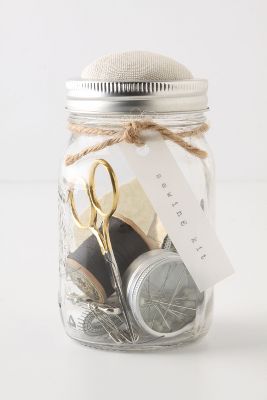 Creative Ideas for DIY Magnets. When I saw this pic (up), I thought it was brilliant, it brings together two things I love: Magnets & Britain's iconic bus & phone booth.
The one's above are using tin containers as is, no decoupage, no embellishment… just stick a magnet at the back & voila!
The same goes for this one here: Vintage tins, turned into fridge magnets.
———————————————————
Photo sources in order of appearance:
(Source: karboojeh.wordpress.com)
——————————————————-

Crafty Inspiration: A bigger picture gives a better picture, especially when it comes to capturing the details of fabric motifs by many handmade artists. Here are a few hand-painted, or at least indie-designed, fabric ideas for those who love to paint or screen-print on fabric.
——————————————————-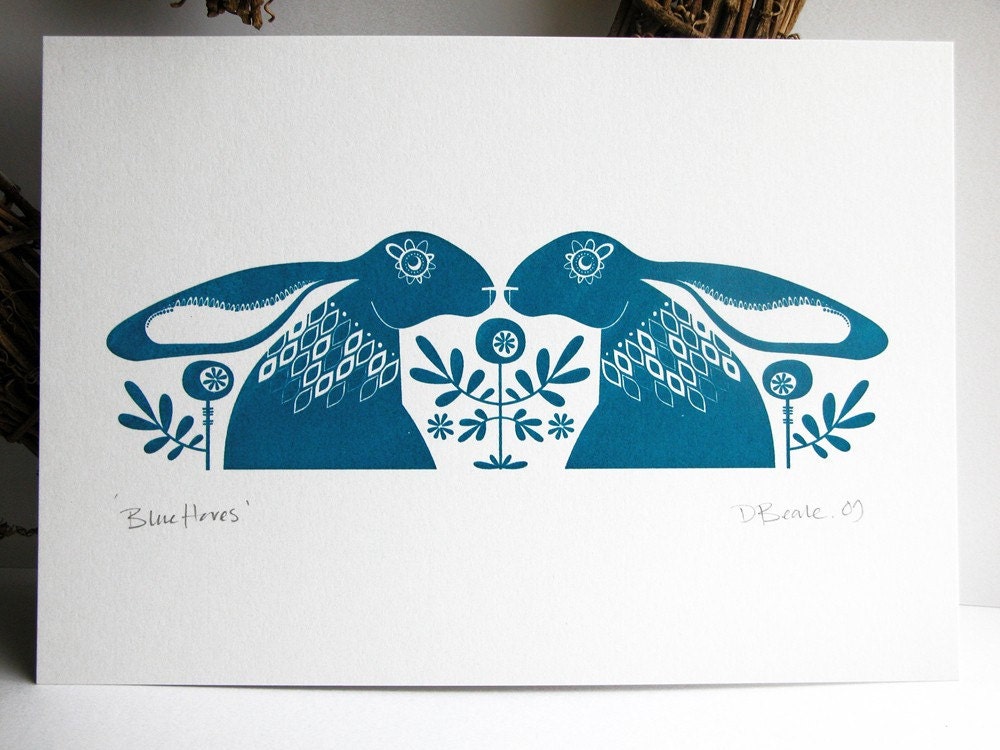 People Cushion: By Joanna Corney on Folksy.

Homes: at Spoonflower.
Source: spoonflower.com via Karboojeh on Pinterest
Bird: Organic cotton shopper bag, screen printed by hand with our own blue-tit design.
Letters & Words: By mypipsqueak on Etsy.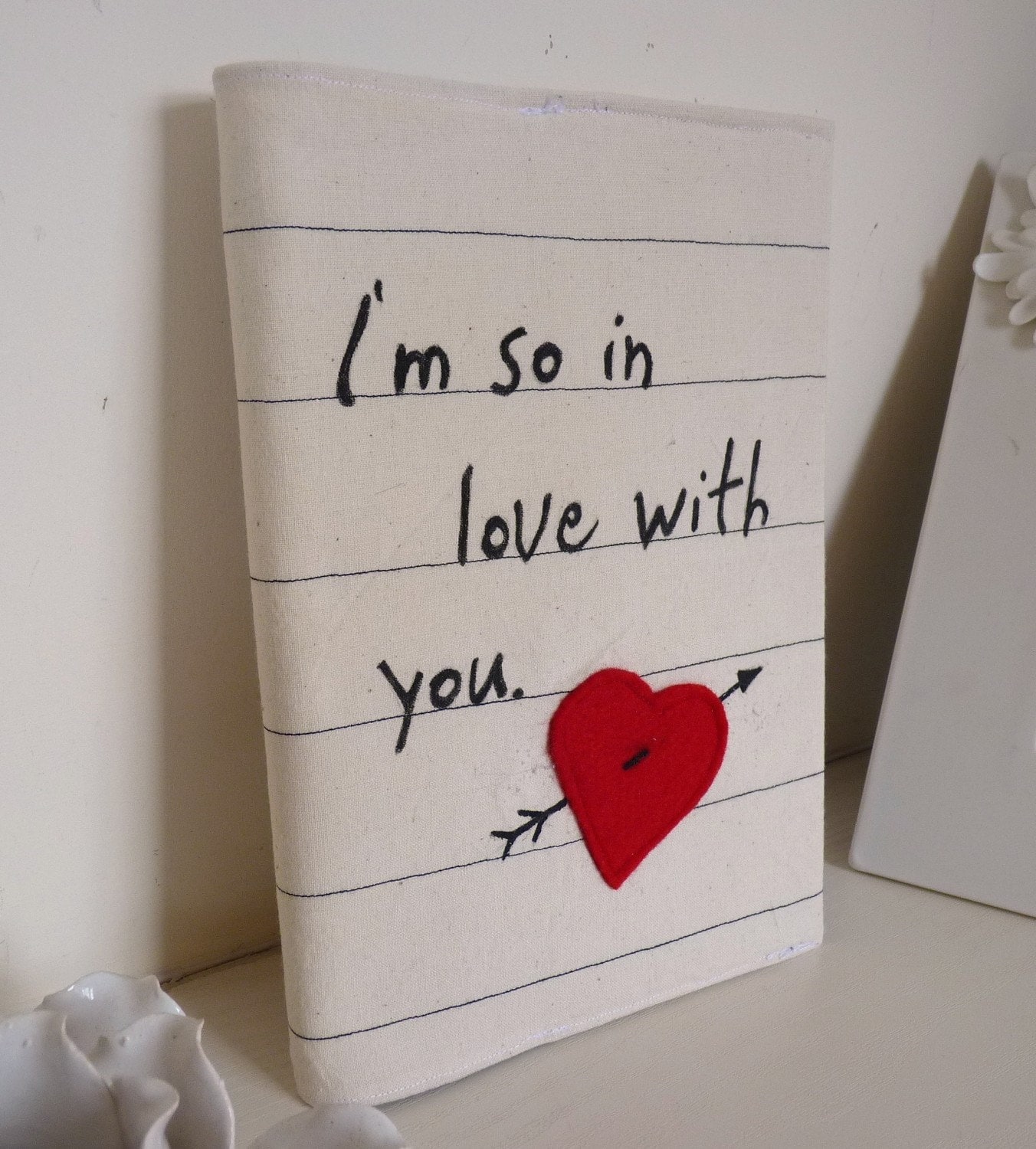 Birds & motifs: at wildandwolf.com.
(Source: karboojeh.wordpress.com)
Pom-pom cushion. This cushion is called Secret Garden, initially hand-painted by Bluebellgray before going to the factory. On their blog, it says:
"Bluebellgray is an exciting, young, Scottish textile design company specialising in the home interiors market set up by designer Fi Douglas in 2009. Influenced by a love of colour and all things floral, the designs are something unique and special, each design is painted by hand in the Bluebellgray studio before being printing onto natural cottons and linens using state of the art printing technology."
Again, the pom pom trimming looks so cool on this wall hanging, called "Meadow."
Let's not forget this gorgeous curtain. the little half-pink-half-white cushion is also so beautiful.