Boho Jewelry Fun: Bracelets, rings and earrings from the Levant. This is my new collection of handmade jewelry - by Karboojeh Jewelry. I had great fun working on these, and more, to be revealed soon inshAllah.

The first piece is called the Karboojeh Color Power Boho Bracelet. The three wooden rings above are nicknamed, Karboojeh Wood & Blue Boho Rings. The three earrings below are just a sneak peak into a boho earrings collection I might reveal here or over at my other blog karboojeh.wordpress.com.
I made a couple of key-accessories, I am showing one here below. I'm calling it, Karboojeh Blue Levant Key Charm.
I'm particularly in love with seed beads (little glass beads that if stacked together can make a big impact): In this piece, turquoise beads go lovingly well with bronze. This (below) is called, Karboojeh Mixed Brass Levant Pendant Necklace.
And here is its sister, Karboojeh Mixed Levant Pendant Necklace.
That's it for now. Take care… :)
(Source: karboojeh)
Source: anthropologie.com via Karboojeh on Pinterest
I'm back from an Anthropologie adventure. I just visited their genuinely genius "lobster clasp" charms collection, which they are offering as stand-alone jewelry items to please the DIY crowd.
I'm in the middle of finishing a few pieces for a local bazaar, and I couldn't be more pleased with such a pleasing jewelry idea (I know, pleasing redundancy, hehe).
So basically, you can turn anything into a charm!
The method behind what's boho. This photo is for those who make jewelry, like myself, with a bit of an insider look on "technique."
Packaging Inspiration from Anthroplogie. An enclosure of generously gilded leather enveloping: hand-bound pages wrapped by a tassel cord.
Vintage nomadic boho: Mirrors on Pillows. Gypsy belt from an Indian accessories tradition.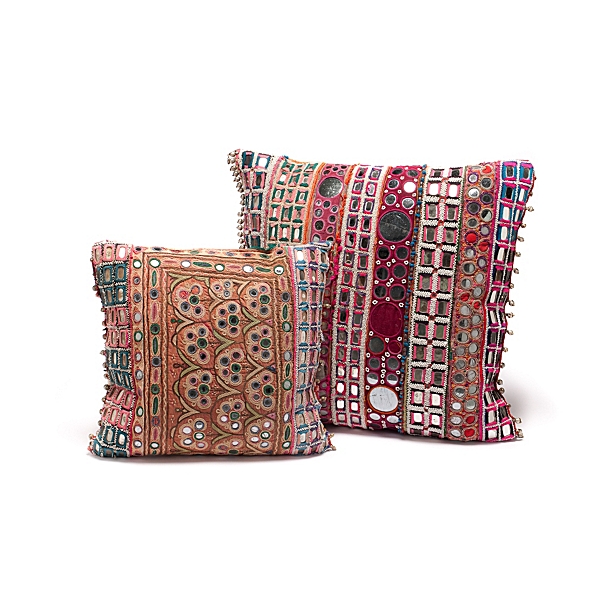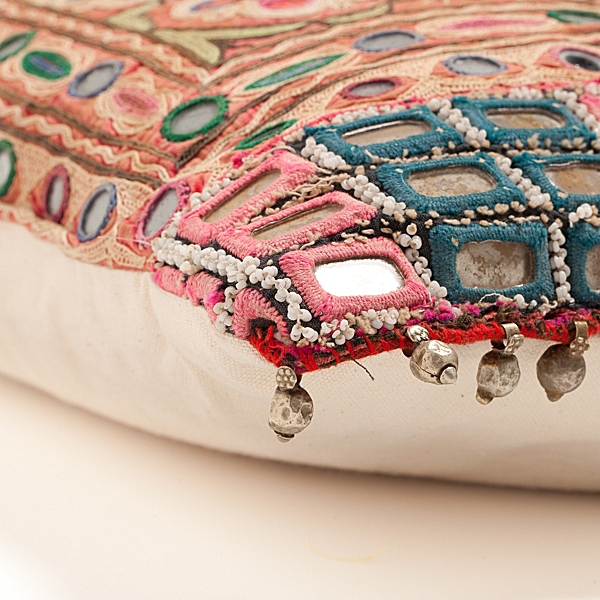 Boho Cushions for Comfort. Indian mirrored cushions.
Anthropologie ethnic cushion. Beautiful colors & prints.
Pom Pom beauty. A fusion pom-pom necklace marrying different jewelry-making techniques, found at Anthropologie.
Tasseled Boho Necklace. Anthropologie is now posting this necklace on their website, and it is an absolute darling.
I posted an older tutrorial about making your own tassel on my other blog, karboojeh.wordpress.com.
There, you can also find a little story about the origin of tassels, and how it relates to my culture & spirirtual heritage.
Tassels are everywhere in the Levant. They are part of daily life, rather than being a fashion trend that comes & goes.
They adorn prayer rosaries, and go all the way to decorate curtains, cushions, and so many other decorative items.
Now they are on necklaces and bracelets; which is not their usual place.
My personal belief, without really researching my claims, is that Ottomans spread 'the tassel' in the world!
I love tassels!
Let's not forget to go back to wire-lashing, and again it's a necklace from Anthropologie…
(Source: karboojeh)
Nothing can defeat a boho soul like a dash of shabby chic. I love bohemian, colorful, and sometimes earth-toned decor. I love busy Moroccan, Saharan, folk, ethnic, and nomadic motifs. But nothing can defeat my boho soul like a shabby-chic, white, tired, rustic, and worn-out piece of decor, like this birdie cage.
I've been looking up ways to upgrade my jewelry packaging and branding ways, and although most of my jewelry is boho, the labels I am working out for them are so-going the romantic, shabby-chic way. Until I saw this picture, I was all composed and ready to modify my ways, but I am all done now. Shabby-chic wins over boho - for tags and packaging.
I will need a long time to get over these and regain my boho ways. SIGH.
Source: stipje.blogspot.com via Karboojeh on Pinterest
————————————————————————-
Romantic-vintage is also very hard to get over. Who can resist tags like these? Not me!
Source: Uploaded by user via Karboojeh on Pinterest
———————————————————————-
And of course, all of this can snowball into a romantic kind of packaging, like this one here.
Source: google.co.uk via Karboojeh on Pinterest
——————————————————————
I learnt to follow my heart in everything I do. If my jewelery turned out boho, it's because I followed my heart - after many attempts to be someone else with my designs. My mom saw my first batch of handmade jewelry and told me: "don't try to please anyone, make jewelery that you like." And I did. Thanks mom!
If those tags want to be shabby, then I'm all for it :-)
I leave you with more shabby-chic, romantic-chic, vintage-chic, & retro packaging ideas…
(Via Eat Drink Chic)
(Nostalgia Organics on etsy. Pics above & below via the the Dieline - via Eat Drink Chic)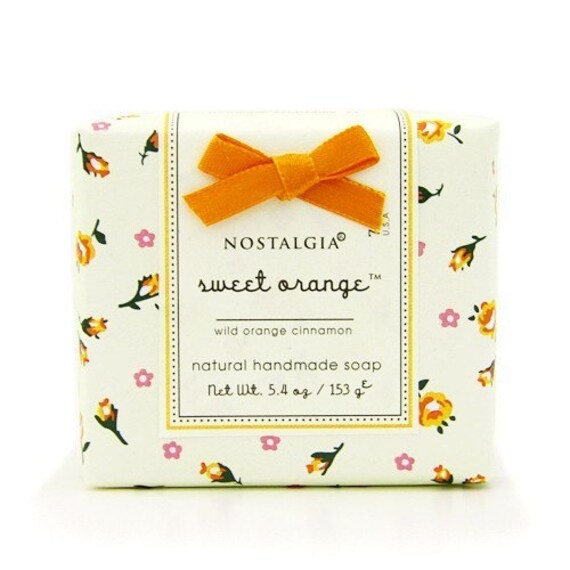 (via Nostalgia on Etsy)
(via Nostalgia's website)
——————————
(via Kenzo Crafts)
( via Folksy)
Jewelry Display Ideas. I just found this fantastic website that offers jewelry display ideas for crafters like me: hmade.co.uk.
Very cool website. I like.
Another interesting display idea:
—————————————————-
All photos are via hmade.co.uk. *click the images to go to the source
Handmade, vintage, boho, necklace from the Levant. The center glass piece spells: Allah. It sits on a handmade crochet flower, with vintage beads that used to be part of an old pair of earrings. A golden vintage clip-on earring, snuggles nicely below the blue glass focal piece.
In Ottoman times, wearing the name 'Allah' was for protection and remembrance of the love of God. This necklace has something holy about it, it needs to be treated with utmost respect.
————————
Original work and photo by Karboojeh Jewelry
(Source: karboojeh)
Blue boho bracelets. The theme of these handmade bracelets is "The Sky loves the Sea". Together they can mix colors to create a canvas of blue, turquoise and green-blue on the sea surface. Both Sky & Sea are God's ancient 3-in-1 brush, paint, and canvas.
Here in the Levant and the Mediterranean, the sea is really blue. I saw the ocean when I was in England, and it was grey, so I guess the Mediterranean has a special glow to it. I guess Italians would agree :)
These bracelets are handmade by Karboojeh Jewelry using beads that remind us of the color blue in several possible marriages of color and variation.
—————————————-
P.S. All photos are by Karboojeh Jewelry & are taken by me, the creator!
(Source: karboojeh)
My boho bracelet carries memories from the Levant. A cowrie seashell from the 'Barjees' fabric-based board game (famous in Turkey, Syria, and the Levant), nestles happily on a leather chord, next to wooden and seed glass beads. The relatively over-sized clasp is my favorite signature item used in most of my handmade bracelets. In the picture's center, the natural-looking wooden bead reminds me of cardamom, often used to aromatize bitter-sweet Turkish coffee.
————————————
(Words and Photo are by Karboojeh Jewelry)
(Source: karboojeh)