Nothing can defeat a boho soul like a dash of shabby chic. I love bohemian, colorful, and sometimes earth-toned decor. I love busy Moroccan, Saharan, folk, ethnic, and nomadic motifs. But nothing can defeat my boho soul like a shabby-chic, white, tired, rustic, and worn-out piece of decor, like this birdie cage.
I've been looking up ways to upgrade my jewelry packaging and branding ways, and although most of my jewelry is boho, the labels I am working out for them are so-going the romantic, shabby-chic way. Until I saw this picture, I was all composed and ready to modify my ways, but I am all done now. Shabby-chic wins over boho - for tags and packaging.
I will need a long time to get over these and regain my boho ways. SIGH.
Source: stipje.blogspot.com via Karboojeh on Pinterest
————————————————————————-
Romantic-vintage is also very hard to get over. Who can resist tags like these? Not me!
Source: Uploaded by user via Karboojeh on Pinterest
———————————————————————-
And of course, all of this can snowball into a romantic kind of packaging, like this one here.
Source: google.co.uk via Karboojeh on Pinterest
——————————————————————
I learnt to follow my heart in everything I do. If my jewelery turned out boho, it's because I followed my heart - after many attempts to be someone else with my designs. My mom saw my first batch of handmade jewelry and told me: "don't try to please anyone, make jewelery that you like." And I did. Thanks mom!
If those tags want to be shabby, then I'm all for it :-)
I leave you with more shabby-chic, romantic-chic, vintage-chic, & retro packaging ideas…
(Via Eat Drink Chic)
(Nostalgia Organics on etsy. Pics above & below via the the Dieline - via Eat Drink Chic)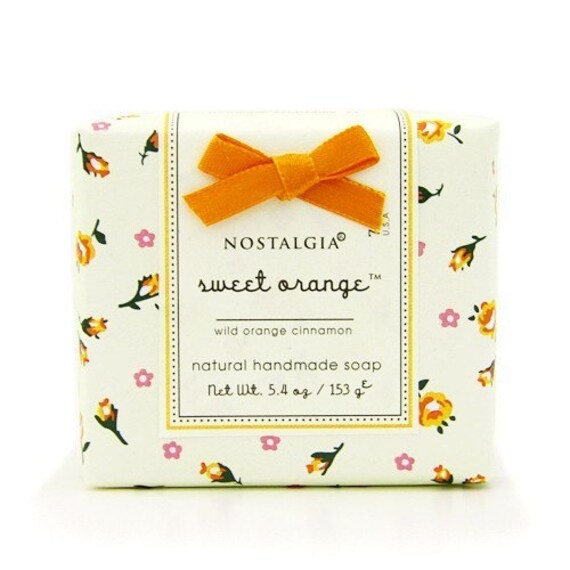 (via Nostalgia on Etsy)
(via Nostalgia's website)
——————————
(via Kenzo Crafts)
( via Folksy)